Barefoot shoes ORIK 2.0 Black-White

unisex high ankle barefoot sneakers

inspired by the iconic Chuck Taylor Converse style

100% hemp canvas upper

5 mm thin and flexible natural rubber sole

light and breathable

made in the EU

PETA-Approved Vegan certified


available in two widths – standard and wide "W"
Meet Bohempia® ORIK 2.0 - a new, improved generation of high ankle barefoot sneakers that took inspiration from the iconic Chuck Taylor Converse design. Your feet will be comfortable while maintaining your style, which is a unique combination you won't find anywhere else on the market. A must-have for everyone's wardrobe!
PETA-certified vegan product with a 100% hemp canvas upper, natural 5 mm thin rubber outsole and removable 4 mm thin insole.
Hemp canvas is durable, breathable, antimicrobial and wicks moisture. Hemp is the world's strongest natural fiber with amazing tear- and tensile-strength.
ORIK meets all the characteristics of a barefoot shoe: it is fully flexible, light, has a very thin sole with zero heel rise, and plenty of room for your toes.
Available in two widths: regular and wide (marked "w" when choosing the size).
The shoe is designed and produced in the EU under fair working conditions using sustainable materials.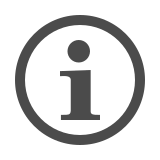 Are you buying your first barefoot shoes? Add a FREE educational brochure to your cart. Read more here.
Be the first who will post an article to this item!