Meet ORIK 2.0 - a new, improved generation of high ankle barefoot sneakers that took inspiration from the iconic Chuck Taylor Converse design. Your feet will be comfortable while maintaining your style, which is a unique combination you won't find anywhere else on the market. Solid hemp canvas upper and 4 mm thin, natural rubber outsole. Original lace-up barefoot design featuring the rubber toe cap. Made in EU from sustainable vegan materials. A trendy must-have for everyone's wardrobe!
Product detailed description
PETA-certified vegan barefoot shoes with a 100% hemp canvas upper, natural 4 mm thin rubber outsole and removable 4 mm thin insole. It supports good posture and absorbs shock with every step.
Hemp canvas is durable, breathable, antimicrobial and wicks moisture. Hemp is the world's strongest natural fiber with amazing tear- and tensile-strength. 
These comfortable lace-up sneakers meet all the characteristics of a barefoot shoe: it is fully flexible, light, has a very thin sole with zero heel rise, and plenty of room for your toes. Available in two widths: regular and wide (marked "w" when choosing the size).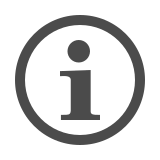 Are you buying your first barefoot shoes? Add a FREE educational brochure to your cart. Read more here
Specification:
Unisex high ankle barefoot sneakers

100% hemp canvas upper

4 mm thin, flexible natural rubber sole

Removable 4 mm thin insole made of foam latex

Light and breathable

Made from renewable natural materials

PETA-Approved Vegan certified

Ethically & ecologically made by hand in Europe
SHOE CARE
It's always a good idea to impregnate shoes before you wear them for the first time. The impregnating material is absorbed into the footwear, making its surface resistant to the external environment, preserving the colour and prolonging the durability of the shoe. Not only moisture, but also the penetration of dirt is prevented. 
To ensure water resistance, we highly recommend to impregnate the shoes with common impregnation agents properly and regularly. Before impregnation, remove dirt and dust from your shoes and let them dry completely.  
We recommend cleaning with a soft brush or a damp cloth. Allow the shoes to dry sufficiently after wearing. Do not place near direct heat sources. Do not machine wash. The colours might fade over time. 
Give your shoes the care they need with our recommended shoe care products here.
Additional parameters
Category

:

Barefoot shoes
Colour

:

Red
Upper

:

100% hemp
Lining

:

Cotton
Sole

:

4 mm, natural rubber
Insole

:

4 mm, removable
Width

:

Barefoot "Regular", barefoot "Wide" (W)
Height

:

High-top
Season

:

Spring, autumn
Water repellency

:

After impregnation
Guarantee

:

2 years
Made in

:

EU
Kategorie1

:

Barefoot
Kategorie2

:

High Top
Model

:

ORIK 2.0
Barva

:

Burgundy-White
PC
Paulina Peña Castillo
So happy with this pair of shoes, they're so comfortable to wear, my toes are happy and the style is awesome, I love chucks, so finding this shoes, definitely is like a dream come true, the color is nice and you can tell the material is good quality, so I'm very sure that I'm buying again.
M
Matt
I'm honestly in love. My feet are so wide that even other barefoot brands are tight and leave me waiting to rip them off, but these in my usual length and the extra width (so 42W) are actually perfect. I love the style as I have always struggled to wear Chucks but love the look, and the rubber toe is also great for function in the UK as it adds a smidge of water resistance if I get caught in the rain. These are genuinely, no exaggeration, my favourite shoes I've ever worn. The only time I switch them are when I'm hiking or need something 100% waterproof. Please never stop making these - I'd be completely devastated. Looking forward to adding a black and white pair to my collection too.
Related products
Alternative products