Barefoot shoes KOLDA 2.0 Black-White

new improved version 2.0 with higher foxing

stylish barefoot lace up sneakers

plenty of room for toes

available in two widths – standard and wide "w"

natural hemp canvas upper

light and breathable

thin and flexible natural rubber sole

ethical and environmentally friendly production

made in the EU

PETA-Approved Vegan certified


Product detailed description
Improved barefoot model 2.0 with higher foxing.
Barefoot hemp sneakers KOLDA are inspired by classic plimsole shoes. This model meets all barefoot footwear standards - they have plenty of room for their fingers, they have a flexible and thin sole and are lightweight.
PETA-certified vegan product with a 100% hemp canvas upper and natural rubber outsole.
Hemp canvas is durable, breathable, antimicrobial and wicks moisture.
The colours might fade over time.
Ethically & ecologically made by hand in the European Union.
Because we are constantly improving Bohempia's products with each collection, it is possible that models within each size may vary slightly. It can be for example hemp fabric structure, color shade, or the Bohempia logo placement. This is due to the gradual re-stock in time. If you are interested in exactly what details the model has in your size, please contact us. Otherwise let our small innovations be a surprise!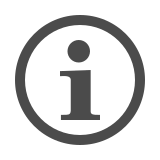 Are you buying your first barefoot shoes? Add a FREE educational brochure to your cart. Read more here.
Related products
Alternative products