Minimalist barefoot low-top sneakers KOLDA are inspired by the original lace-up plimsoll shoes. Laidback but stylish addition to your everyday look. Made from hemp canvas and 4 mm thin, fully flexible, natural rubber outsole. They have plenty of room for toes which makes them extra comfortable. The hemp upper is naturally moisture-wicking, antibacterial and breathable, keeping your feet fresh and dry all day. 100% vegan, sustainable footwear made in the EU.
Product detailed description
Minimalist barefoot low-top sneakers KOLDA are inspired by the original lace-up plimsoll shoes. A great piece of casual footwear that everyone should have in his/her wardrobe, regardless of age, gender and body type.
PETA-certified vegan barefoot shoes with a 100% hemp canvas upper, 4 mm thin, natural rubber outsole and removable 4 mm thin insole, supporting good posture and absorbing shock with every step.
Hemp canvas is a natural and eco-friendly textile. It is antibacterial, naturally moisture-wicking, and odor resistant. As the strongest natural fabric, it guarantees durability and longevity. Hemp saves water; it uses only 1/20th the amount of water as standard cotton to grow and process.
KOLDA barefoot sneaker is breathable, super-comfy and sustainable footwear. It meets all the characteristics of a barefoot shoe: it is fully flexible, lightweight, has a very thin sole with zero heel rise, and plenty of room for your toes. Available in two widths: regular and wide (marked "w" when choosing the size). For more info, please see our size guide here.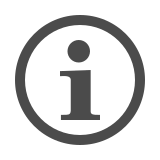 Are you buying your first barefoot shoes? Add a FREE educational brochure to your cart. Read more here.
SHOE CARE
A big advantage of hemp canvas shoes is that they are a low maintenance and no fuss kind of shoe. However, it's always a good idea to impregnate your new shoes before you wear them for the first time. The impregnating material is absorbed into the footwear, making its surface resistant to the external environment, preserving the colour and prolonging the durability of the shoe. Not only moisture, but also the penetration of dirt is prevented.
To ensure water resistance, we highly recommend to impregnate the shoes with common impregnation agents properly and regularly. Before impregnation, remove dirt and dust from your shoes and let them dry completely.
We recommend cleaning with a soft brush or a damp cloth. Allow the shoes to dry sufficiently after wearing. Do not place near direct heat sources. Do not machine wash.
Give your shoes the care they need with our recommended shoe care products here.
If you want to give your feet and shoes the best care and protection possible, always wear your shoes with socks made of natural materials such as hemp and organic cotton.
Additional parameters
Category

:

Barefoot shoes
Colour

:

Natural
Upper

:

100% hemp
Lining

:

Cotton
Sole

:

4 mm, natural rubber
Insole

:

4 mm, removable
Width

:

Barefoot "Regular", barefoot "Wide" (W)
Height

:

Low-top
Season

:

Spring, summer, autumn
Water repellency

:

After impregnation
Guarantee

:

2 years
Made in

:

EU
Kategorie1

:

Barefoot
Kategorie2

:

Low Top
Model

:

KOLDA 2.0
Barva

:

Tan Off-White
JR
Jackeline Lepe Reyes
These are my second pair of barefoot shoes from Bohempia and I am enjoying them. They are comfy and stylish which I was having a hard time finding. My only complaint is that the shoes are loose around my ankles. I had to add some padding. I would like to see an option with padding around the ankles for those with skinnier ankles.
M
marie
I'm — and especially my feet are soo pleased with these nice shoes! Laid back and simple, yet stylish and so easy to combine with several outfits. And, above all, just as comfy as i could wish for! :) I have the tan/off white and the black/white ones and am soo grateful for finally having found some breathable and, thus, even more comfier barefoot sneakers without compromising in quality and style! Thanks a bunch, dear Bohempia Team!
Related products
Alternative products