The slip-on barefoot shoes VELIK stand out thanks to the combination of contemporary style and comfort. The padded collar and elastic bands make them the easy to wear everyday choice. Like all our barefoot shoes, this model has plenty of room for toes and is super lightweight. The 4 mm thin sole is fully flexible. Durable hemp upper features superior breathability and moisture-wicking properties. Thanks to this, your feet will keep fresh and dry all day long.
Product detailed description
Looking for comfortable footwear that you can wear all day long? Practical and stylish barefoot slip-on sneaker VELIK - your perfect choice for summer days! You can wear footwear that looks like a sneaker but feels as comfy as flip-flops. What's more, slip-ons are very versatile and would be great with jeans, shorts, a sundress… anything!
Save time with this easy-to-put-on shoe! The idea behind this ingenious design is that you can easily take it off and just as quickly put it back on without any hassle. Slip-ons just make life that much easier and are the best type of footwear if you're in a hurry.
VELIK slip-ons are also perfect for travel because you can easily slide them on and off at airport security and once you get on the plane. Plus, they don't take up a lot of room and they are very lightweight, so there's no chance they'll send your suitcase over the weight limit. No matter your destination, VELIK is the ideal companion!
VELIK is unisex PETA-certified vegan barefoot shoe with a 100% hemp canvas upper, 4 mm thin, natural rubber outsole and removable 4 mm thin insole, supporting good posture and absorbing shock with every step. Hemp canvas is a natural and eco-friendly textile. It is antibacterial, naturally moisture-wicking, and odor resistant. As the strongest natural fabric, it guarantees durability and longevity. 
VELIK is breathable, super-comfy and sustainable footwear. It meets all the characteristics of a barefoot shoe: it is ultra-flexible, has a very thin sole with zero heel rise and plenty of room for your toes. VELIK slip-ons are also incredibly lightweight — with them on your feet, it'd feel like you've got nothing on. Even though these shoes cover your feet, they'll feel light and airy just like your favorite pair of sandals.
Available in two widths: regular and wide (marked "w" when choosing the size). For more info, please see our size guide here.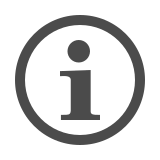 Are you buying your first barefoot shoes? Add a FREE educational brochure to your cart. Read more here.
SHOE CARE
A big advantage of hemp canvas shoes is that they are a low maintenance and no fuss kind of shoe. However, it's always a good idea to impregnate your new shoes before you wear them for the first time. The impregnating material is absorbed into the footwear, making its surface resistant to the external environment, preserving the colour and prolonging the durability of the shoe. Not only moisture, but also the penetration of dirt is prevented. 
To ensure water resistance, we highly recommend to impregnate the shoes with common impregnation agents properly and regularly. Before impregnation, remove dirt and dust from your shoes and let them dry completely.  
We recommend cleaning with a soft brush or a damp cloth. Allow the shoes to dry sufficiently after wearing. Do not place near direct heat sources. Do not machine wash. 
Give your shoes the care they need with our recommended shoe care products here.
If you want to give your feet and shoes the best care and protection possible, always wear your shoes with socks made of natural materials such as hemp and organic cotton.
Additional parameters
Category

:

Barefoot shoes
Colour

:

Black
Upper

:

100% hemp
Lining

:

Cotton
Sole

:

4 mm, natural rubber
Insole

:

4 mm, removable
Width

:

Barefoot "Regular", barefoot "Wide" (W)
Height

:

Low-top
Season

:

Summer
Water repellency

:

After impregnation
Guarantee

:

2 years
Made in

:

EU
Kategorie1

:

Barefoot
Kategorie2

:

Slip-on
Model

:

VELIK 2.0
Barva

:

Black-White
KH
Katie Hussong
Love them! My feet are 24.45cm and I originally purchased size 39 wide, but they were too big. Sized down to 38 regular (still barefoot - woot!), took out the insoles, and they are perfect!
TN
Tyler Nathanial Nold
Very nice shoes, flexible, breathable, comfortable. Would recommend.
M
Maria
Extremely satisfied with these good looking and comfy shoes! My 19 year old daughter said that they are the most good looking pair of all my barefoot shoes:) Ordered size 38 and they are true to size.
MS
Marcelina Smolin
The shoes look fantastic, ideal equivalent to Vans. I wear size 7 (UK 40) in Vivobarefoot and size 40 of these ones is the right one. However, they are a bit roomy and loose as they are missing laces, so I added tongue pads and they feel so much better. I can't wait to order another style!
N
Nika
One of the most beautiful barefoot shoes ever. Absolutely in love. Ideal replacement for Vans. I wish you would do mode interesting colors and patterns. Very comfy and roomy. Ordered 40w ; can be too roomy for a low volume feet tho
Related products
Alternative products