What do Chelsea barefoot shoes made from plastic bottles look like? See for yourself!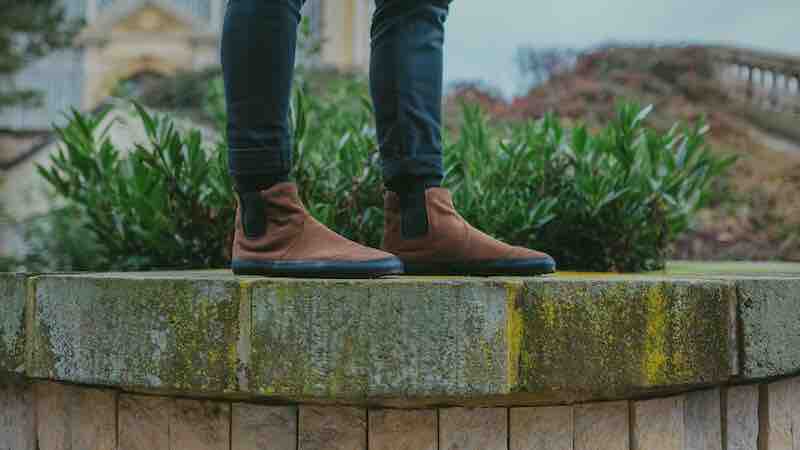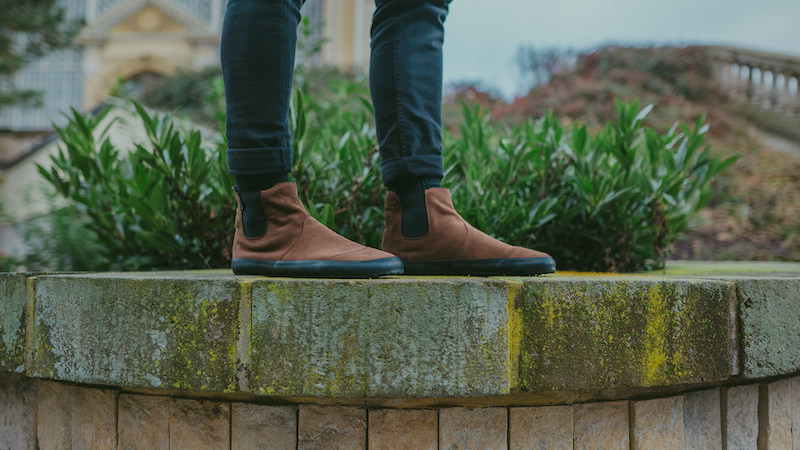 The Chelsea boot cut has been a fashion staple for years. Because of its elegant appearance and effortless comfort, people love this design and are able to integrate it into any outfit. When you can slip into this footwear at a moment's notice, who wants to deal with laces?! At Bohempia, we also fell in love with this cut, especially in connection with barefoot walking and sustainable materials. So we designed and started producing our ROLA model- a vegan, barefoot variant of the classic Chelsea boot.
ROLA in detail
Let's get acquainted with the ROLA model first. When we designed ROLA, a few things were clear - we wanted a year-round barefoot shoe that would be made of ecological material and also look great. We didn't just dream it, we created it! We produce the ROLA model from Ultrasuede vegan suede, a material processed for 40 years by a tested Japanese method. It is a truly plausible alternative to classic suede, where you'd hardly recognize the difference. And yes, even if it doesn't seem so at first glance, it is also made from recycled plastic bottles. Which is exactly what we were after.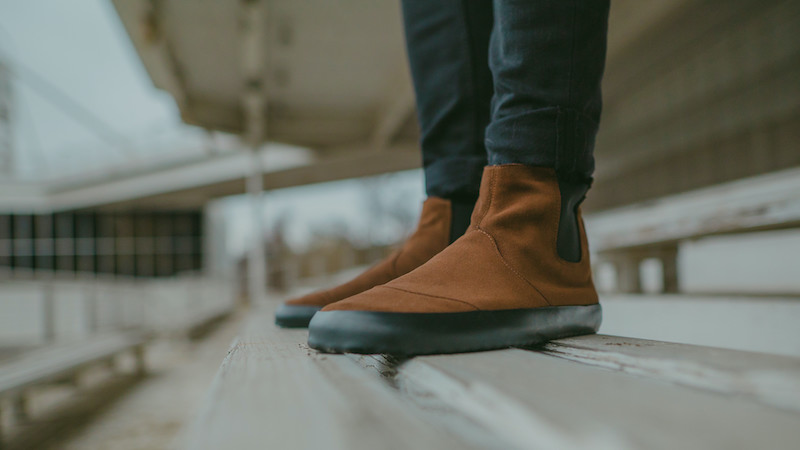 Not only is it aesthetically pleasing, but it also has superior design benefits. Compatible with shoe protectant sprays and creams, this shoe easily can become water-repellent, which will definitely come in handy in the spring. As for the construction of the shoe itself, barefoot shoes were a clear choice. The combination of healthy walking plus the style that the Chelsea cut represents was an easy choice for us! Like all other barefoot shoes, the ROLA model has plenty of toe space, a flexible, thin sole, and is ultra light. The cherry on top of our ROLA model is a special non-slip sole, made of natural rubber, which completes our shoes' materials list using only sustainable materials. In our e-shop you'll also find different shoe widths. Perfect for every foot!
And like all our products, the ROLA model is "PETA Approved Vegan" certified.
How to style Chelsea barefoot shoes?
The advantages of Chelsea shoes are easy to see - they work with almost everything. You can wear them with tight or loose pants, an elegant coat, or even a classic jacket. It's up to you which style you prefer, with the Chelsea cut you can't go wrong. But whatever you wear with these elegant boots, you'll definitely get bonus points from us for an outfit composed entirely of sustainable clothing.