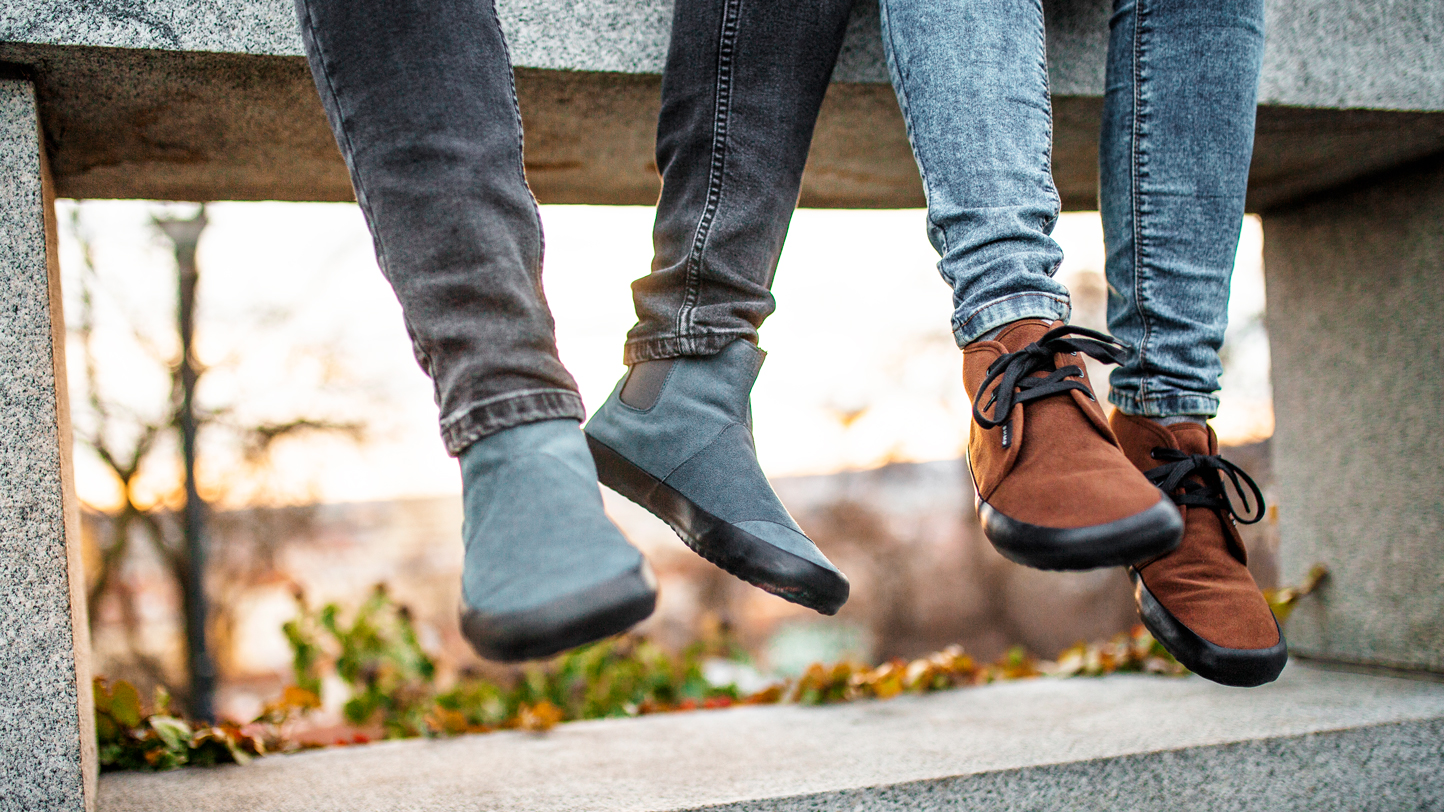 Autumn is here.
Our barefoot shoes will keep your feet warm, while enjoying the full comfort of "barefoot walking".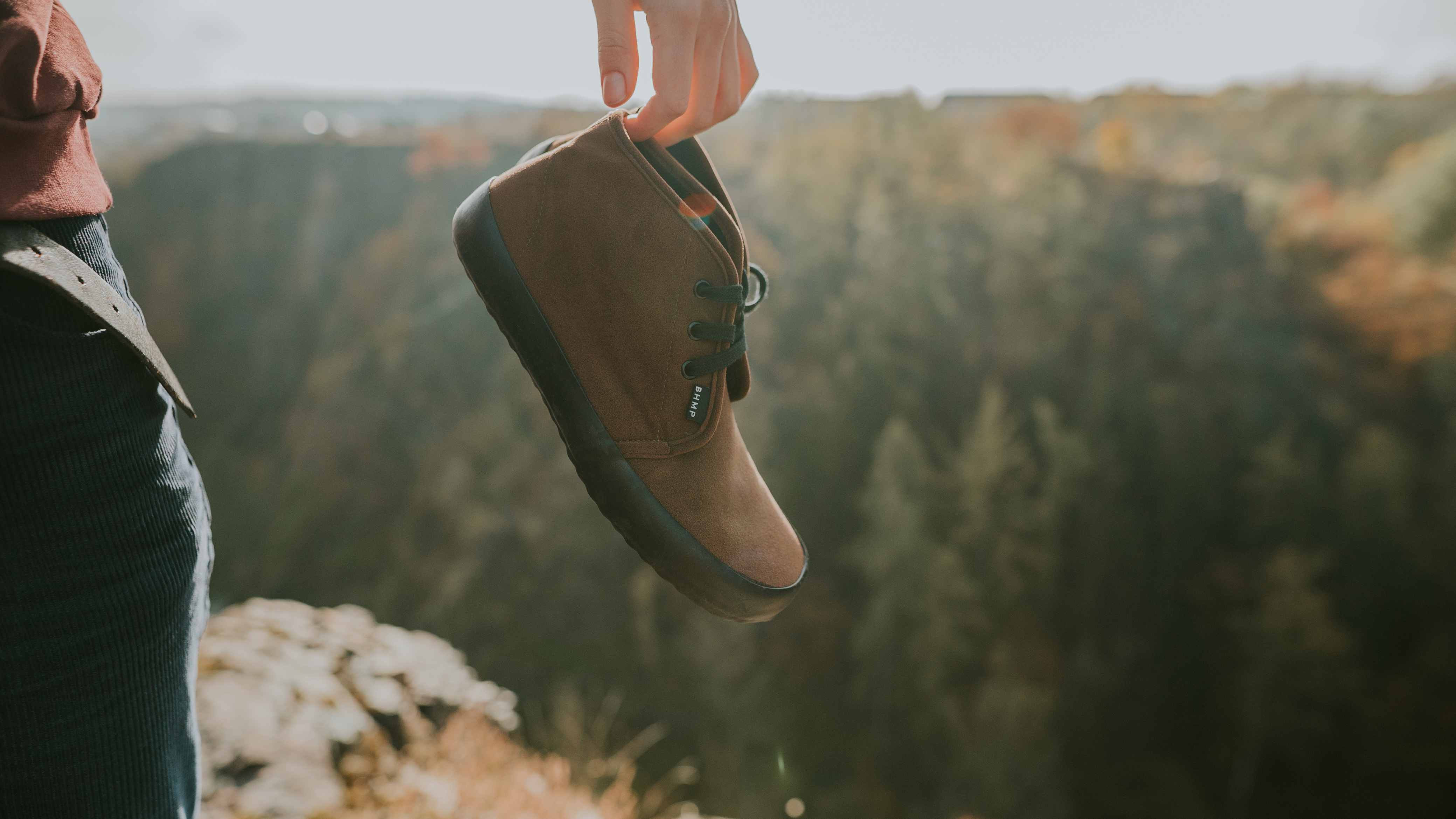 Sustainable material
We have been solving a fundamental problem for a long time: what to make winter boots from. Hemp fabric is not suitable for them and we do not want to make leather shoes. After much deliberation, we decided on vegan recycled suede Ultrasuede from Toray. The correctness of our decision was also confirmed by a comprehensive study commissioned by designer Stella McCartney (https://www.stellamccartney.com/experience/en/sustainability/themes/materials-and-innovation/vegetarian-leather/) for her products. The study compared the environmental impact of a vegan recycled microfiber leather substitute with bovine leather. The study shows that newly produced and processed leather is a significantly greater burden on the environment (in terms of land use, greenhouse gas production and energy and water consumed).
Compared to recycled microfiber, leather obtained from organic farming in France also performed badly. Despite the lower carbon footprint and the overall burden on the environment, this is four times more environmental impact than microfiber production.
Our barefoots adapted for the next six months will be made of microfiber vegan suede, which is made from recycled plastic bottles. This material has a 40-year tradition and is backed by more than 15 years of cutting-edge development. To guarantee water repellency, we recommend impregnating the shoes before first use.
The shoes are insulated with vegan fur, made from a mixture of recycled polyester and cotton.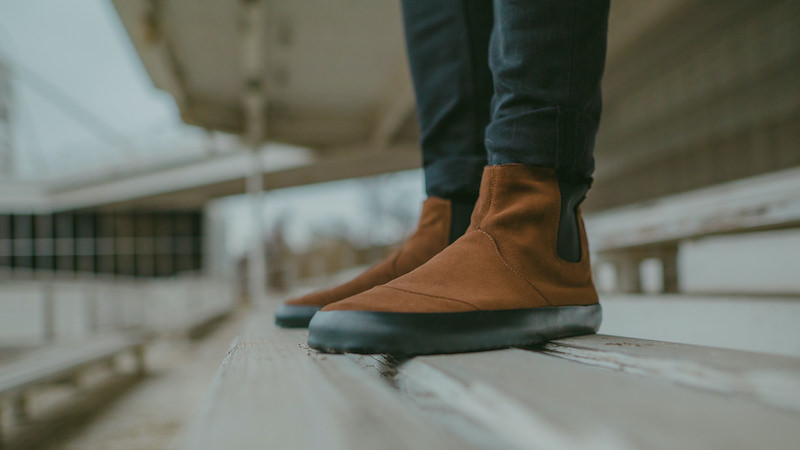 Non-slip sole
We decided to add a new sole with a non-slip pattern to the barefoot last year. Whether you walk in the city on wet cubes, on the pavement or take a walk through the wet landscape, you will now stand firmly on the ground.
Even though the non-slip sole has a deeper pattern, the shoe still retains all the important attributes of barefoot footwear: lightness, wide toe, "zero drop" and flexible sole.
Resistance to bad weather
Rain, wind, fallen leaves, mud and sometimes snow. We will deal with all this in the next six months. And that is exactly why we will have to choose the right shoes. We have heard the wishes of many of you and added a higher crew around our barefoots. This guarantees resistance to adverse weather conditions. In combination with recycled suede and inner vegan fur, you will be ready for anything. Both the sole and the band around the shoe are made of natural rubber.
And now specifically. In the autumn-winter collection, we offer two improved barefoot shoes and one year-round model.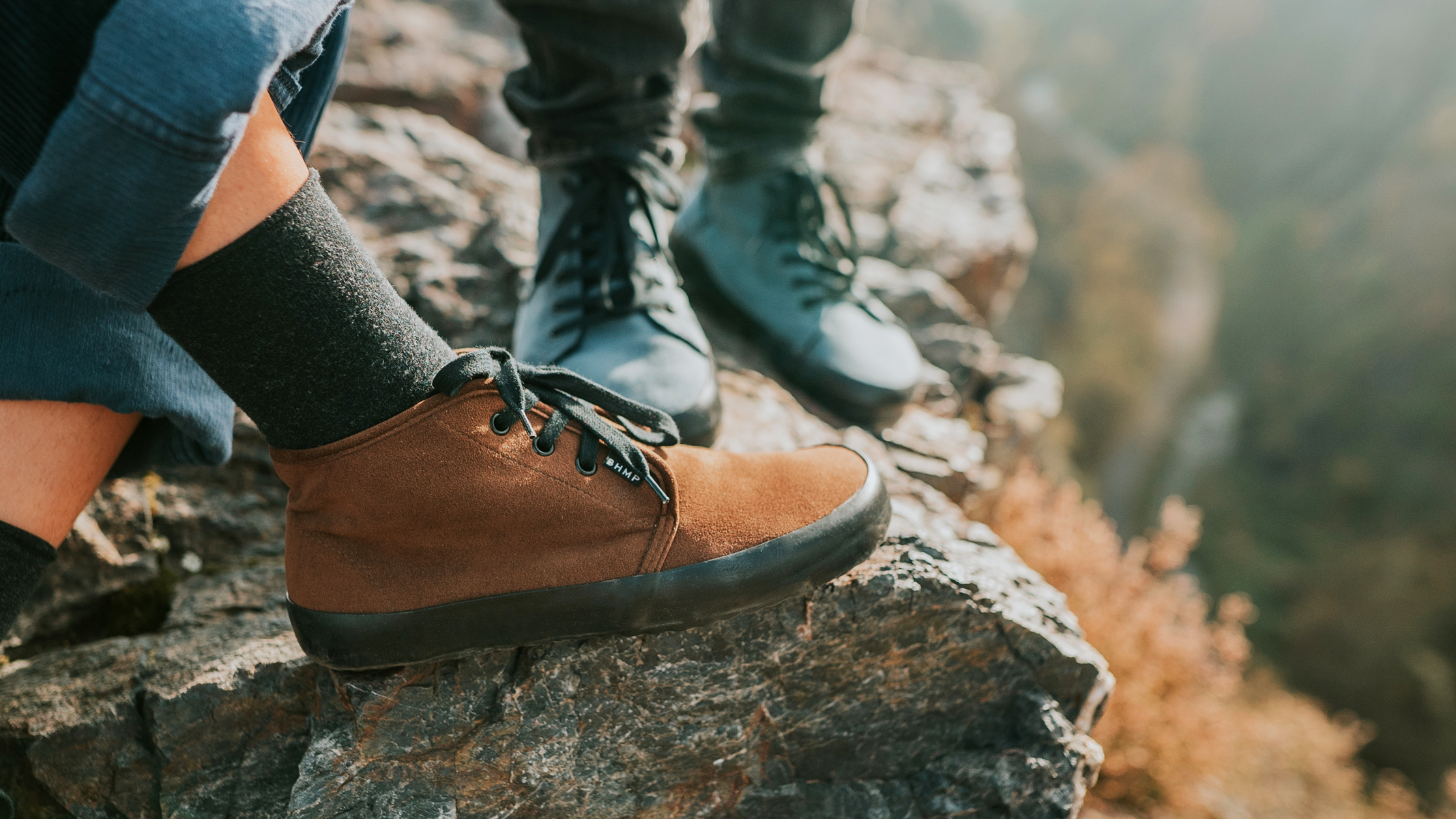 ZAVID 2.0
We decided to modernize the winter barefoot model ZAVID. Based on your feedback, we have enriched the shoes with a non-slip sole and a high cast. In addition to brown, gray and black, we now offer the classic Chukka design in burgundy.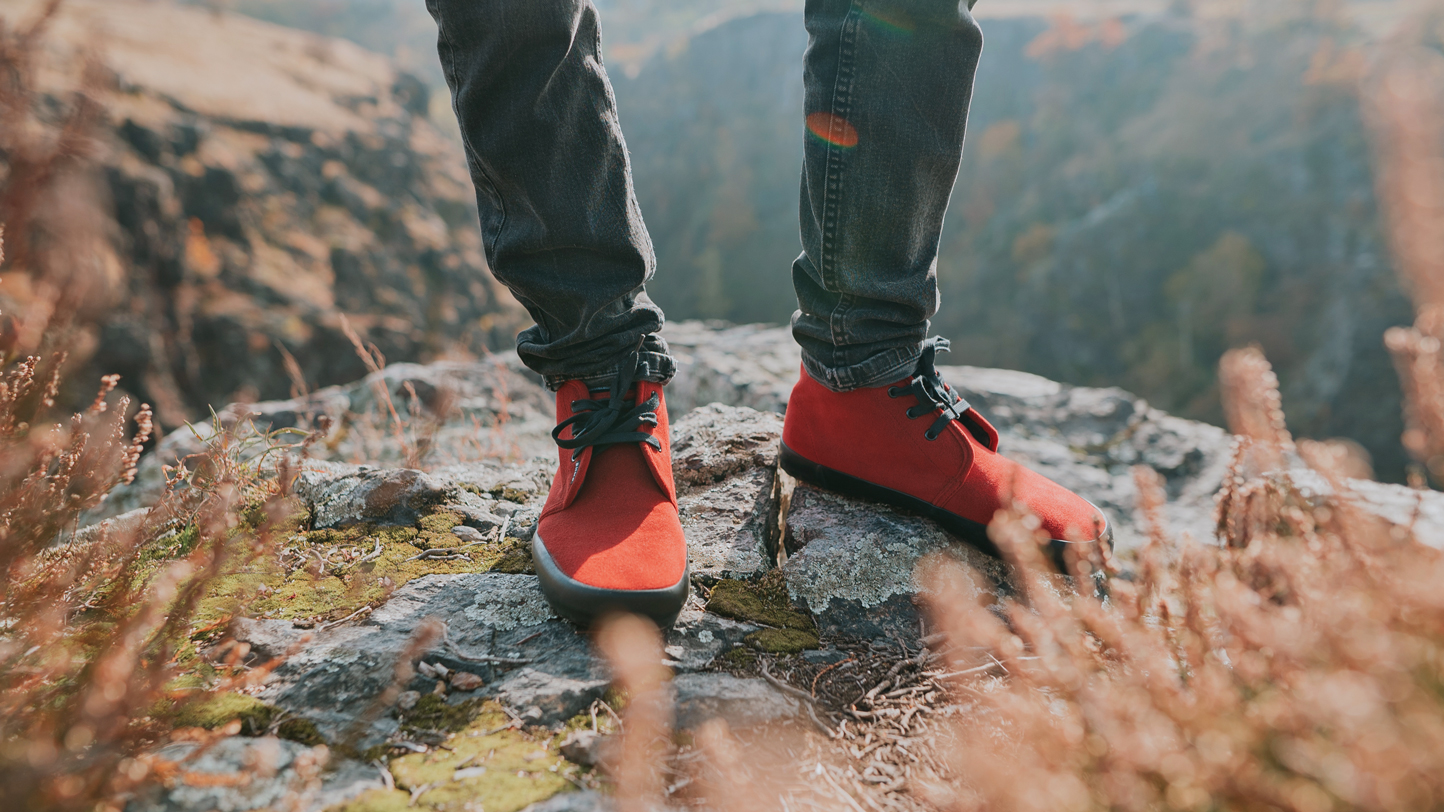 OLEN 2.0
The first novelty in our offer. Suede variant of successful high barefoot ORIK with zipper on the side for easier wearing. You can now walk for another half a year in the design of the legendary tall Converses! Like ZAVID 2.0, it has a higher crew and a vegan fur inside.
You can find OLEN 2.0 in both widths and colors: black, brown, gray and burgundy.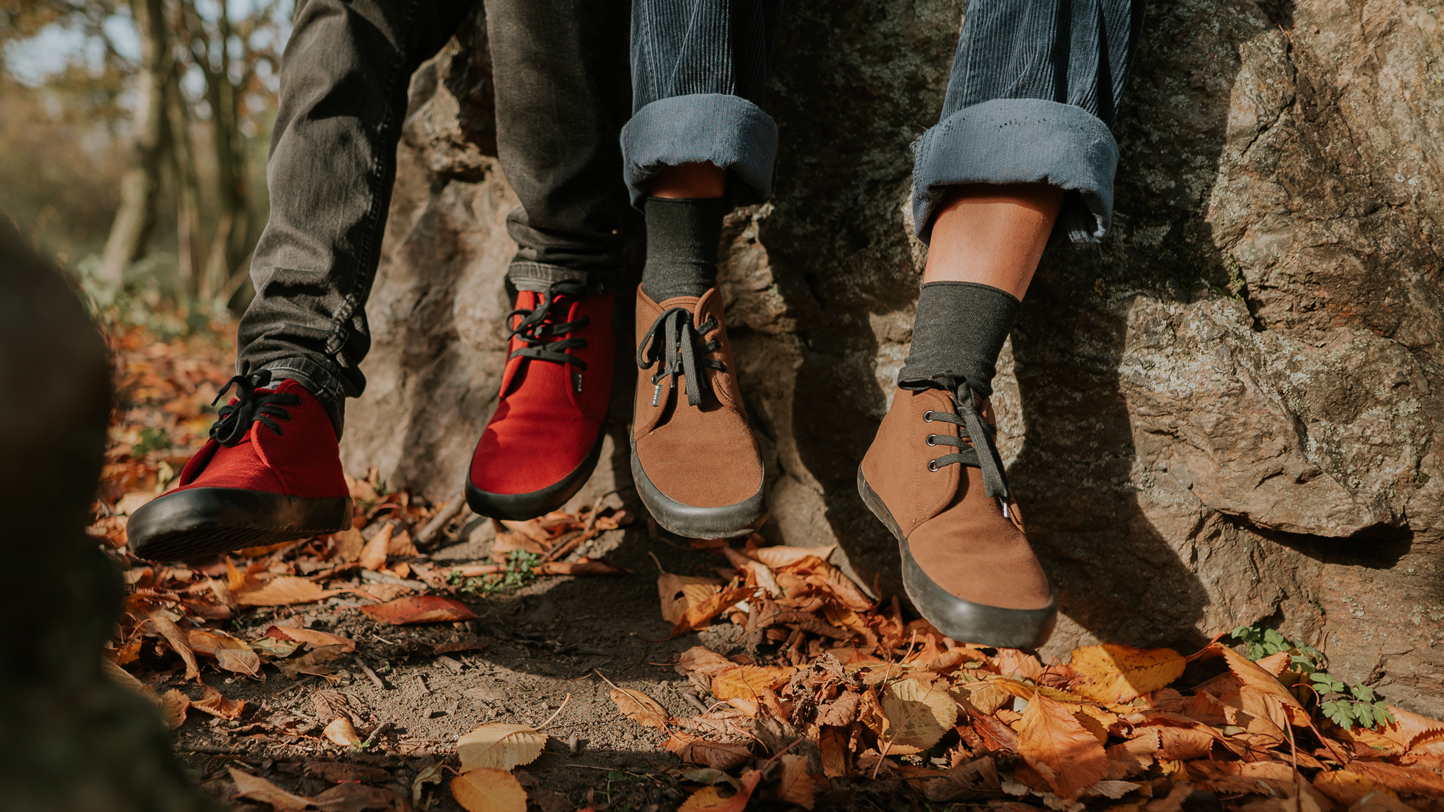 ROLA 2.0
The second novelty and model that you can wear all year round. Barefoot elegance- ROLA 2.0. This is how these new year-round shoes could be named in the design of ankle boots chelsea shoes. Easy to put on, a non-slip sole with a higher capacity and recycled suede ensure the necessary comfort even in autumn.
Available in advance in four colors: black, green, brown and burgundy