Unisex barefoot sneakers made from a unique upcycled hemp denim that we had been developing for a jeans project which didn't work out in the end. This sustainable barefoot footwear is a good example that a step the wrong way doesn't equal failure and that upcycling is a way to go. Dark denim and brown sole are a fresh combination not only for leisure, but also for the office. A flexible barefoot shoe with plenty of toe room, an ultra-thin natural rubber sole and an upper made of absorbent, durable and naturally moisture-wicking fabric. 100% vegan. Made in EU.
Product detailed description
A well-proven barefoot sneaker design with the upcycled denim upper that, just like the final product, has been completely manufactured in Europe.
Word has it the first jeans were made from hemp. So creating our own hemp jeans was the ultimate dream that took months of effort, trial and error. In the end, we had to admit that hemp jeans, the way we envisioned them, were not technologically possible for us. However, since we had a unique hemp denim in stock for which we had no other use, we decided to give it a new purpose and created the KOLDA Indigo-Gum.
PETA-certified vegan barefoot shoes with a 100% hemp canvas upper, 5 mm thin, natural rubber outsole and removable 4 mm thin insole, supporting good posture and absorbing shock with every step.
Hemp canvas is a natural and eco-friendly textile. It is antibacterial, naturally moisture-wicking, and odor resistant. As the strongest natural fabric, it guarantees durability and longevity. Hemp saves water; it uses only 1/20th the amount of water as standard cotton to grow and process.
KOLDA barefoot sneaker is breathable, super-comfy and sustainable footwear. It meets all the characteristics of a barefoot shoe: it is fully flexible, lightweight, has a very thin sole with zero heel rise, and plenty of room for your toes. Available in two widths: regular and wide (marked "w" when choosing the size). For more info, please see our size guide here.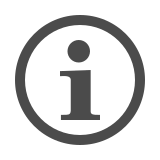 Are you buying your first barefoot shoes? Add a FREE educational brochure to your cart. Read more here.
SHOE CARE
A big advantage of hemp canvas shoes is that they are a low maintenance and no fuss kind of shoe. However, it's always a good idea to impregnate your new shoes before you wear them for the first time. The impregnating material is absorbed into the footwear, making its surface resistant to the external environment, preserving the colour and prolonging the durability of the shoe. Not only moisture, but also the penetration of dirt is prevented.
To ensure water resistance, we highly recommend to impregnate the shoes with common impregnation agents properly and regularly. Before impregnation, remove dirt and dust from your shoes and let them dry completely.
We recommend cleaning with a soft brush or a damp cloth. Allow the shoes to dry sufficiently after wearing. Do not place near direct heat sources. Do not machine wash.
Give your shoes the care they need with our recommended shoe care products here.
If you want to give your feet and shoes the best care and protection possible, always wear your shoes with socks made of natural materials such as hemp and organic cotton.
Additional parameters
Category

:

Barefoot shoes
Colour

:

Black
Shoe height

:

Low-top
Insulated

:

No
Kategorie1

:

Barefoot
Kategorie2

:

Low Top
Model

:

KOLDA
Barva

:

Indigo-Gum
Be the first who will post an article to this item!
Related products
Alternative products